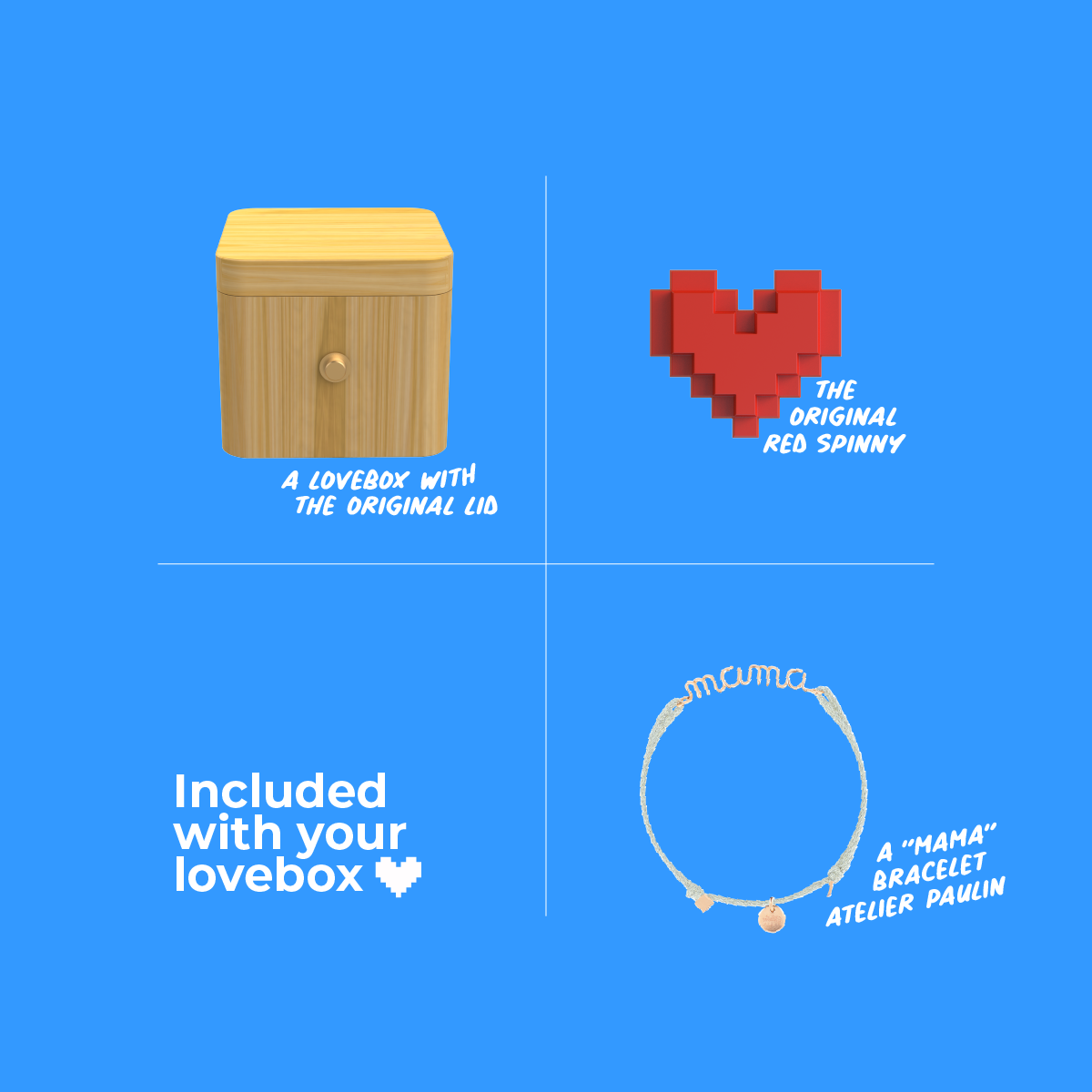 Supermama Pack
Buy 2 for

A$274.99

each
Buy 1 for

A$344.99
Regular price
A$432.50
How does the Lovebox work?
Send photos, love notes,
drawings, or stickers to the
Lovebox thanks to our free app

The heart of the Lovebox
will spin when the
receiver gets a message

Your loved one can spin the
heart to send you back a
waterfall of hearts on the app
Tech Specs
Lovebox:
Material: Wood (box), ABS (spinny)
Screen: LCD screen 320 x 240 resolution
Connectivity: WiFi 2.4Ghz
Dimensions: 3.5x3.5x3.1in
Weight : 1.54lb
Atelier Paulin Bracelets:
Lurex cord woman "mama", Gold Filled 14K Yellow, Colorful silk thread. Fit all wrists sizes (15.5 - 17.5 cm), the bracelet is adjustable by a sliding link.
Included with your Supermama Pack
1 Lovebox Original Color & Photo
A Mama bracelet Atelier Paulin (warranted for 1 year from the date of purchase, excluding the cord)
1 USB Power cable and 1 plug (AU, US, EU or UK)
Access to the mobile app (iOS and Android)
Lots of love
Rest assured

They bought it, tried it, and tell you about it
All your questions answered