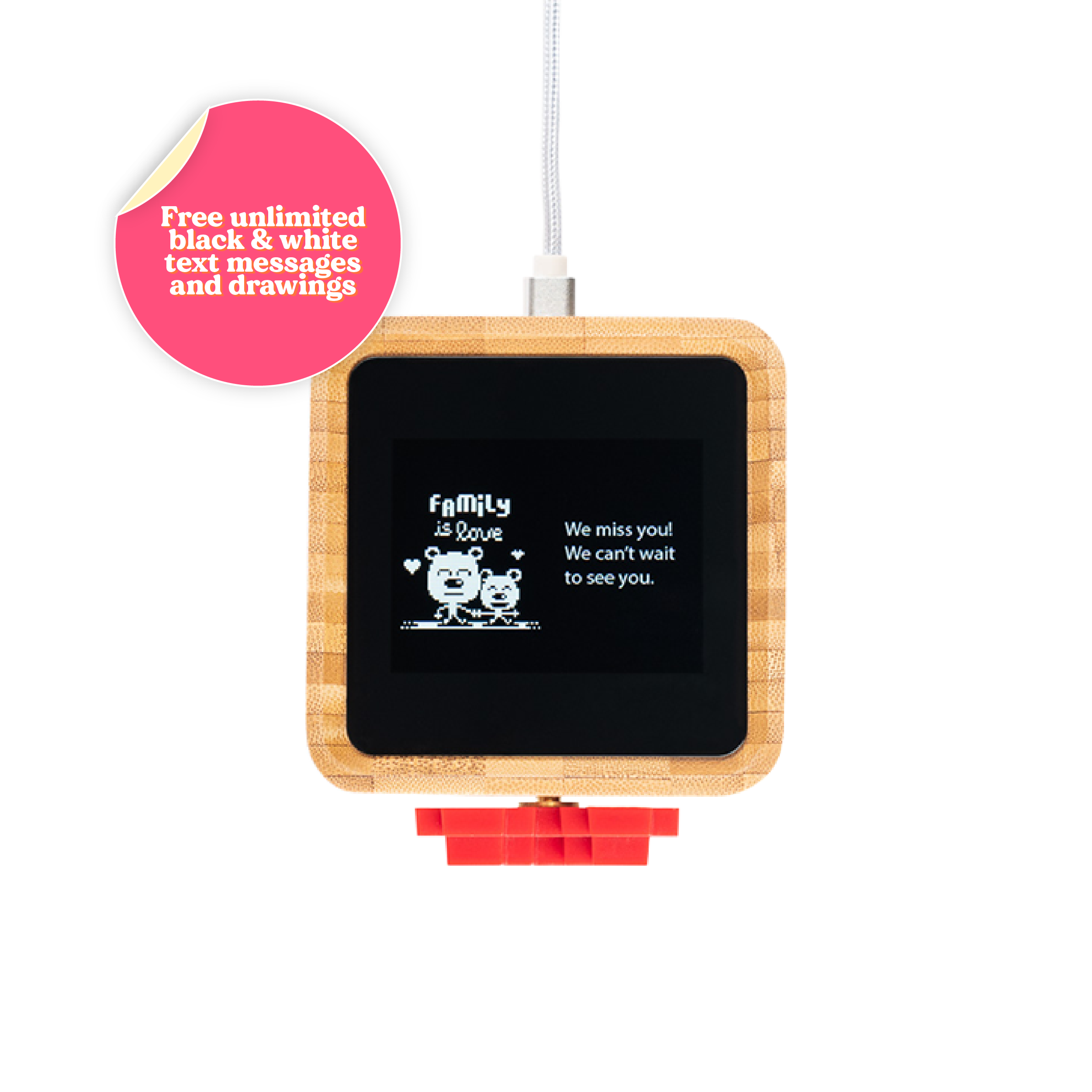 Lovebox Black & White
Buy 2 for

A$99.99

each
Buy 1 for

A$154.99
How does the Lovebox work?
Send photos, love notes,
drawings, or stickers to the
Lovebox thanks to our free app

The heart of the Lovebox
will spin when the
receiver gets a message

Your loved one can spin the
heart to send you back a
waterfall of hearts on the app
Tech Specs
Material: Wood (box), ABS (spinny)
Screen: LCD screen 320 x 240 resolution
Connectivity: WiFi 2.4Ghz
Dimensions: 3.5x3.5x3.1in
Weight : 1.54lb
Included with your Lovebox Black & White
Rest assured

They bought it, tried it, and tell you about it
They bought it, tried it, and tell you about it
All your questions answered
Great gift!
Such a great gift, speedy delivery, and friendly customer service.
Amazing gift for lover!
My boyfriend adores the Lovebox I can't believe how much you can do on something so small it's so adorable and I truly recommend the Lovebox
Perfect simple gift of love
Such a simply beautiful gift. The joy at the moment the heart wiggles.The amazing variety and personalisation of the love messages. This is putting olde worlde charm together with modern tech in a perfect little box. Thank you for creating this item that keeps us connected especially with the isolation we are going through. The best purchase I have made in a long long time. thankyou. David G Melbourne Australia.